Now through April 30, 2020
---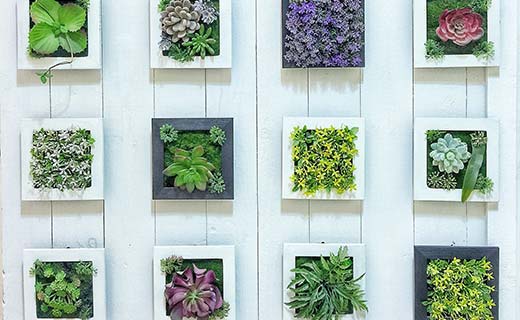 Join us throughout April to celebrate Earth Month as we highlight sustainability and local organizations who are making a difference.
Earth Month Pledge Wall
Local elementary students will be sharing their pledges to go green.
Earth Month Photo Opportunity
Celebrate Earth Month and take a photo in front of our Earth Month hedge wall. Share it with us on social media by tagging us and telling us how you pledge to go green!
Local Organization Spotlights
Nearby Nature
Where's the first place you connected with nature as a child? In a backyard tree? A park down the street? A neighborhood vacant lot? If you're like lots of folks, your special place was close to home. Based in the green heart of our community – Alton Baker Park — Nearby Nature believes people of all ages, backgrounds, and communities thrive when they connect with nature nearby. From summer daycamps to family events to park caretaking projects, we've got programs for everyone!


Whole Earth Nature School
Whole Earth Nature School offers unique nature connection programs, utilizing an approach rooted in ancient knowledge, filled with real-life experience, and sprinkled with a touch of mystery. Nature Camp is more than outdoor play; we will transform the way you see the world.
Each skill and activity at Whole Earth Nature School has a positive effect on students' emotional, physical, and mental well-being. We nurture students to become more connected to self, others, and the environment by giving them the support and freedom they need to flourish.
Nature mentors from Whole Earth Nature School will be on hand with a sampling of their nature collection to touch, examine, and discover.
St. Vincent de Paul
St. Vincent de Paul is Lane County's largest nonprofit human services organization. Founded in 1953 and incorporated in 1955, the Agency helps more than 84,000 individuals and families each year with emergency and homeless services and affordable housing. St. Vincent de Paul is committed to providing comprehensive programs to alleviate poverty and help all individuals find a path out of poverty and into self-sufficiency.
Baby Boot Camp Stroller Fitness Classes
Now through December 31, 2020
Join Baby Boot Camp for a 60-minute fitness class at Valley River Center. These classes cater to mom...
Party at Claire's
Now through December 31, 2020 | claire's
Party at Claire's! Book your party in-store and we'll make it sparkle! Guest of honor receives a fre...