School Cents at Valley River Center
Now through March 31, 2020
---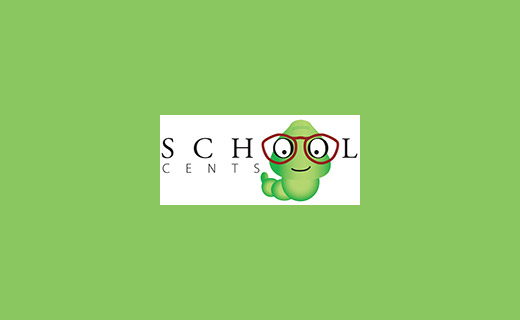 Valley River Center wants to help you earn cash for local schools. It's easy! Shop, dine or see a movie at Valley River Center, turn in your receipts online (link below) and earn points to help your favorite school win CASH prizes! Your school will earn five (5) points for each dollar spent at any Valley River Center store or restaurant. Schools will earn between $200 and $2000. Every school is a winner!
How To Turn In Your Receipts:
Submit your original receipts online at shopandlog.com/VRC. We accept images of digital or paper receipts. Receipts must be dated between October 1, 2019 and March 31, 2020.
School Cents Program Rules:
Qualifying receipts must be dated and logged between October 1, 2019 and March 31, 2020.
To credit your school, your supporters simply: Submit receipts from shopping, dining or going to the movies at Valley River Center at shopandlog.com/VRC. Smart Phone Quick Tip: Access the receipt form just like an app by adding it to your Home Screen! iPhone: click on box with up arrow at the bottom of your screen, then choose Add To Home Screen. Android: click on the three dots on the top right of your screen and choose Add To Home Screen.
Schools receive at least five (5) points for every dollar spent on all purchases from Valley River Center.
Anyone can support your school in the School Cents program! Tell your friends and family.
Stores CANNOT collect receipts from customers for your school. Receipts left by customers at food merchants are trash and should not be collected to be submitted for points.
Shoppers CANNOT be solicited for receipts on shopping center property.
Payment on store credit accounts, credit card statements and photocopies of receipts are not accepted - original receipts only.
If you have any questions, please call the School Cents Program Director at (800) 539-3273.
2019-2020 Participating Schools:
ACE-Academy for Character Education
Adams Elementary
Buena Vista Spanish Immersion School
Cascade Middle School
Centennial Elementary
Chinese Immersion School
Howard Elementary
Meadow View School
Oak Hill School
Prairie Mountain School
Shasta Middle School
Spencer Butte Middle School
Two Rivers-Dos Rios Elementary
Willagillespie Community School
Yolanda Elementary
Learn More