Make It! With Eugene Public Library
Now through August 15, 2019
|
Center Court
---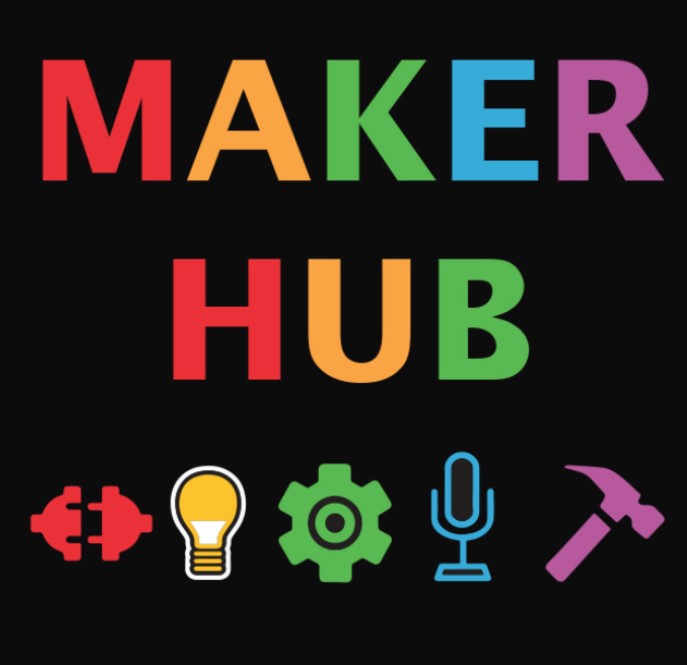 Meet up with Eugene Public Library for fun and learning! All ages are welcome to play, experiment, and create with tech and art tools.
Jump in at Center Court on these Thursdays between 2:00 and 3:00 p.m. to make buttons and:
June 6:
Create green screen photos that place you in amazing backgrounds
June 20:
Get inventive with super-easy Makey Makey kits
July 18:
Make light-up art with paper circuits, and build motorized BuzzBots
August 1:
Create cool stickers with an electronic vinyl cutter
August 15:
Make designs with a computerized embroidery machine
These tools and more are available free to library cardholders at the Maker Hub at the Downtown Eugene Public Library every day from 1:00 – 5:00 p.m.
Learn more about the Maker Hub.
Eugene Public Library hosts free maker events open to everyone at all locations: Downtown, Sheldon Branch, and Bethel Branch. Keep informed about upcoming activities by
e-mail newsletter
,
Facebook,
Twitter,
or
Instagram
. For more information, please call the Library: 541-682-5450.
JCPenney Portraits: Red, White and You
July 4, 2019 through July 7, 2019 | JCPenney
Celebratethe stars and stripes at our Red White & You Photography event on July 4thto 7th! Our n...
Kids Zone Event - Back-To-School Pencil Pouch
July 13, 2019 11:00 AM - 12:00 PM | JCPenney
Come join us on July 13th from 11am to 12pm to color a cool IZOD pencil pouch at the JCPenney Kids Z...