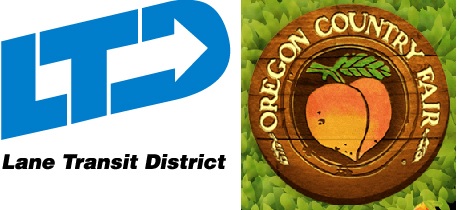 LTD Shuttle Service to the Oregon Country Fair
July 7, 2017 through July 9, 2017
LTD is offering free bus service to fair attendees, Friday, Saturday, and Sunday, July 7 through 9.
Shuttle service will be located at Valley River Center in the NW parking lot, behind CrossFit.
Buses depart about every 15 minutes beginning at 10am. The last bus will leave the fair site at 7:30pm.