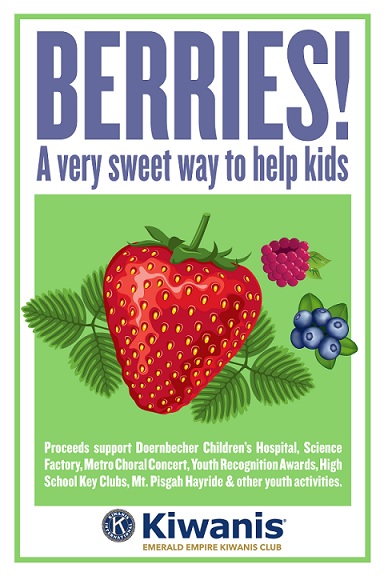 25th Annual Emerald Empire Kiwanis Berry Sale
June 15, 2017 3:30 PM - 6:30 PM
Pick up fresh Oregon grown strawberries and help your community!
Order online at: www.eekiwanis.org then pick up your strawberries on June 15th between 3:30pm to 6:30pm.
Proceeds Support: Doernbecher Children Hospital, Food for Lane County, High School Kiwanis Key Clubs, Graduating Senior Awards, Habitat for Humanity and many other local, regional, and international community service projects.